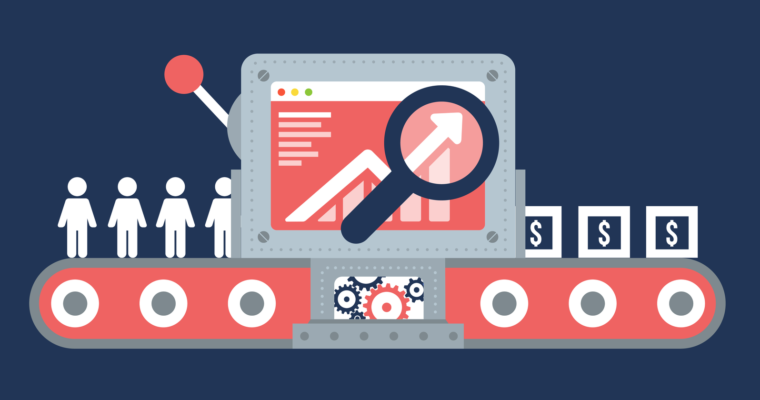 Best Email Marketing Tools for Shopify
With rising ad costs, the pressure is on eCommerce sellers to boost their store conversion rates and sell more to their existing customers.
One way that many eCom brands are doing this, and dominating, is with email marketing.
One question we often get though is, "what's the best email marketing app for my Shopify store?"
If you take a look in the email marketing section of the Shopify app store, you'll see there are so many different platforms and apps available, it can be hard to decide which one will work the best for you.
So, to help answer this question we've created a list of the most popular platforms and apps that you should look at using for your Shopify store's email marketing strategy.
Why Email Marketing is Important for eCommerce
CNBC reports that Millenials are spending more time checking their emails than any other age group but regardless of who you sell to, there are numerous reasons why you absolutely must be using email with your eCommerce business.
Abandon Carts Are Costing You A Fortune
Most visitors to your store actually don't end up purchasing and for those that start the purchase process, a shockingly high number of them end up abandoning the cart.
You'll boost your sales instantly if you implement a good abandon cart email follow-up strategy.
You Can Sell More to Existing Customers
If a customer has already purchased from you, there's a good chance that they will buy more from you in the future if they are happy with their initial purchase.
It's vital that you have a long-term email marketing strategy to stay in touch with existing customers and offer them more products.
Reduce Your Customer Acquisition Cost Over Time
If you're running ads on Google or Facebook, you'll no doubt be feeling the pinch of rising ad costs.
No matter what the cost of acquiring a customer on the front-end is, you can reduce that cost over time by sending out email campaigns to your database.
Sending emails to your customer list is basically like getting free sales, and you'd be crazy not to be doing it!
The Best Email Marketing Software for Shopify in 2021
The following recommendations are our personal favorites and are in no particular order, so please take some time to review each option and test them out yourself on your own Shopify store.
Klaviyo
So we said that this list was in no particular order, but Klaviyo actually happens to be our favorite Shopify email marketing software.
What's Great About Klaviyo
It's super powerful and there is basically nothing that you can't do, no matter how advanced your email marketing strategy becomes.
What Could Be Better About Klaviyo
It can be a little overwhelming due to how technical it is. There is quite a steep learning curve with Klaviyo.
Klaviyo Pricing
Klaviyo's pricing is slightly on the higher side. You can start for free if you have less than 250 contacts but if you have 5,000 email contacts it will set you back $100 per month.
Omnisend
Omnisend seems to be one of the more popular email solutions for Shopify, quite often compared with Klaviyo.
What's Great About Omisend
Their drag and drop editor is nice and easy to use and they make it super easy to drop store products directly into your emails.
What Could Be Better About Omnisend
Whilst their pricing is good, they do limit some of the more advanced automation and reporting features unless you want to pay more.
Omnisend Pricing
The pricing on Omnisend is quite good. Like most others, there is a free plan for less than 250 contacts and you'll only pay $65 per month for 5,000 contacts.
In 2019, Shopify introduced its own email marketing features inside of the platform itself.
What's Great About Shopify Email
The fact that it's a native feature of Shopify is great and being able to send 2,500 emails for free each month is a nice perk.
What Could Be Better About Shopify Email
There's not really any email automation features available so the Shopify Email service is really only for entry-level users. Once you start getting a good volume of sales and you're spending money on advertising, you'll need to move on to a more advanced email solution.
Shopify Email Pricing
Shopify doesn't charge anything for the first 2,500 emails and then it's only $1 for every 1,000 emails sent after that.
Campaign Monitor
Campaign Monitor is a very well-regarded email software and it also has great reviews in the Shopify App store.
What's Great About Campaign Monitor
Their drag and drop editor is nice and easy to use and they have staggered pricing plans to suit different budgets.
What Could Be Better About Campaign Monitor
Whilst they have a nice editor, it is a little restrictive in its styling and tweaks so you don't have full control of the design.
Campaign Monitor Pricing
If you have less than 500 contacts then you only need to pay $9 per month which is affordable. You can even get away with only paying $49 a month for 5,000 contacts, but there are three different tiers with varying features that you'll need to get your head around.
Smartrmail
Smartrmail is designed specifically with eCommerce in mind so we absolutely had to include this one on the list.
What's Great About Smartrmail
Smartrmail makes it very easy to get your first email campaigns up and running. It has a lot of features but also doesn't overcomplicate things too much.
What Could Be Better About Smartrmail
They don't have a drag and drop editor like other solutions and whilst it's still easy to change the email design and layout, a drag and drop functionality would be great.
Smartrmail Pricing
Smartrmail has great pricing and they offer a free plan for less than 1,000 subscribers. If you have 5,000 subscribers you will pay $49 per month for the standard plan and $99 per month for unlimited.
Privy
If you remember the "spin to win" slide-outs that almost every Shopify store was using, you'll know what Privy is. It turns out they also have a nice email marketing component to their app too!
What's Great About Privy
The email marketing features are nice and easy to use, great for beginners, and they also give you an unlimited number of email sends.
What Could Be Better About Privy
Their email marketing features are quite basic in comparison to the likes of Omnisend or Klaviyo, but you do get a heap of other list-building features with Privy that are quite cool.
Privy Pricing
If you have less than 100 email contacts then Privy is free. Once you hit 5,000 contacts you will be paying $75 per month but that also includes their other announcement and pop-up features.
What About Mailchimp for Shopify?
Mailchimp is an email marketing tool that many people recommend for growing your business, and it once was a very popular tool for Shopify users too.
Sadly for many users though, Mailchimp no longer integrates with Shopify after a disagreement between the two tech companies in 2019.
In our opinion, however, Mailchimp wouldn't have made this list of the best email marketing software for Shopify. It's great for other things but it wasn't amazing when it came to integrating with your Shopify store.
Conclusion
So now you have our review of 6 popular email marketing tools for Shopify, which platform will you choose?
There isn't necessarily a right or wrong answer because sometimes we choose a simple solution or a more cost-effective solution in the beginning until we start scaling our store.
Let us know in the comments section if you are currently using one of these tools or a different one for your Shopify email marketing.
We always love hearing from our customers.